NATIONAL HIGH SCHOOL DIRECTOR – BRITAIN SALURI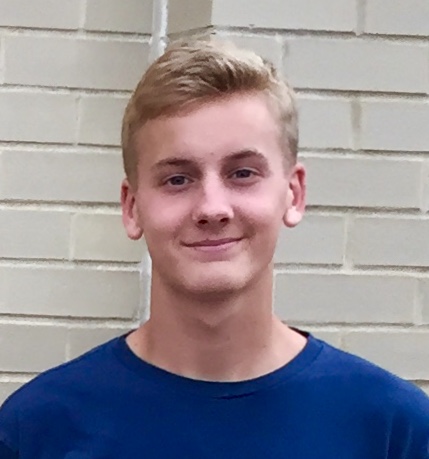 I am a senior at West Des Moines Dowling Catholic, and I have been involved in helping the kids of Belize for the last two years. What we take for granted here in the United States, getting an education, is only a dream for more than half of our peers in Belize. Education is the only hope for them. The purpose of the James Arthur Albert Foundation is to help make that dream come true and give them hope.
By raising $250, a student in Belize will receive a scholarship for their textbooks, a uniform and shoes to wear to school. My goal is to have you help make dreams come true for students in Belize. A student that is just like you and me, but they are born in a place where their families cannot afford the $200 it costs for their books to attend school, cannot afford a uniform or shoes to wear to school. They don't dream for an I-Phone or X-Box, as most live in a hut with a dirt floor. They dream of sitting in a classroom and getting an education that will give them a chance for a better life.
WE CAN MAKE A DIFFERENCE – Education–Their Hope, Our Purpose.
I have started a GoFundMe page, and I am challenging my classmates at my high school to raise enough money to provide scholarships for four students in Belize ($1,000).
I am challenging you to do the same at your high school. I will help.
If you need information to set up a GoFundMe page, or if you want to organize a dance-a-thon or any other fundraising event for the children of Belize, please contact me. (My contact information is below).
Every penny we raise will go to the children in Belize. There are no salaries or commissions paid to the foundation like many organizations. The foundation has only one objective–Education–Their Hope, Our Purpose.
Please contact me and let's deliver hope to our fellow students in Belize. Together we can make a difference!
Email: britainsaluri@gmail.com
Twitter- : @BSaluri
Facebook : Britain Saluri